The third and final part in a series of short AP reports for the game of Blood & Water played as part of the Gauntlet Hangouts' Story Games Sunday.
Act Five:Brokering Bad
Three montages open this episode:
Charlie
going about his business with the weeping woman always standing at his shoulder, unseen by others;
Manfred
rehearsing with the band and cooking, as more and more of the band's followers succumb to necroherpes; and
James
murdering three more of the people on his revenge list, by the end of which his spiritual form is wreathed in coiling smoke and drifting sparks.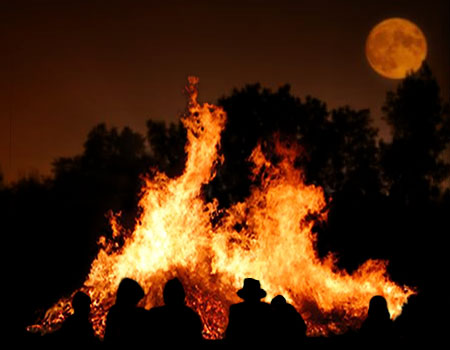 Due to staff shake-ups at Channel 5,
Charlie
is sent with Geoff the cameraman to film some local colour for the weather report and ends up at a new age ceremony intended to re-align the world's chakras after the bout of freak weather that has been experienced. He meets a woman there who can see the weeping woman, but he gets caught up in the ritual before he can speak to her further and we later see a viral video of him dancing naked around a bonfire.